✅ Lowest Price Guaranteed ✅
❌ Not Sold In Stores ❌
🛒 Limited Stock 🛒
The GPS Tracker offers you unlimited peace of mind knowing where your pet is at all times of the day.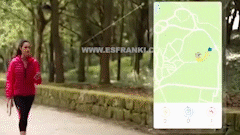 We don't even want to think about it.
Losing a pet? Not knowing where they are?
Un-freaking-bearable.
It's the kind of gut-wrenching pain that can send you into a deep, dark hole that feels impossible to climb your way out of.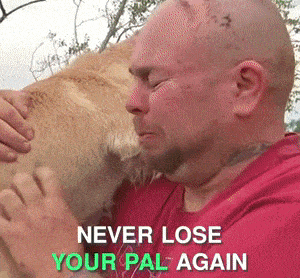 This GPS pet tracker always knows where your pet is, even when you don't.
Wait. What? You mean there's a way to actually track your pet?  Yep. And it's so simple, it's kind of crazy no one's thought of it till now. This easy-to-use bluetooth tracking device will always let you the distance between you and your pet. When your pet is within the Pet Bluetooth Tracker range, you can monitor their real-time activity with your smartphone. If your pet suddenly goes out of range, the Pet Tracker will automatically send an alarm to your phone.
FEATURES:
BT 4.0 technology to connect Android, iOS, iPad and other smartphones. Show the lost car key, luggage, wallet, dogs, cats distance from you on the APP to let you find them accurately.

Download free APP "Tracing" then pair it with your smartphone. When you press the remote button, the receiver sounds "beeps" you can hear voices from GPS tracker within 75 Feet or 25M. 

Compact size, lightweight design, and low energy consumption. Handy like a key ring, easy to carry and use.
Anti-lost alarm,remote control function,protect your valuables,kids,pets from theft or loss.It can also provide a last seen pin-drop on the map via APP to help you recover your items and search your cars on the parking site.

Attach this wireless tracker to anything we always forget key or wallet and keep track of them, the 2-way key finder will let you track lost items or be notified when they are out of range with a ring or flash. 

You can remote control the device camera or voice recording of your phone by press a button. It can take awesome wide angle selfies from your front or rear-facing cameras. Works as a remote shutter for a self-portrait, capture the happiest moment easily.
SPECIFICATIONS: 
Material: ABS
Bluetooth version: Bluetooth 4.0
Battery: CR2032 lithium coin battery (not included)
Working distance:75 feet (accessibility)
Appearance size: 31x52x11mm
Applicable system: IOS 7.0 above, Android 4.4 above
Color: Black, White, Rose, Green, Blue
PACKAGE INCLUDES: 
1 x Pet Smart GPS Tracker

✅ Lowest Price Guaranteed ✅

❌ Not Sold In Stores ❌

🛒 Limited Stock 🛒